so, I just went down a porn rabbit hole because of this – Joe Roberts at GEVI – where there is this: See the picture magazine Zeus Men in Bondage (1979) – and I don't have the magazine, but only a few shitty captures from an eBay auction or two, and it made me wonder – who has posed for ZEUS? and what aliases do they pose under? or rather – ZEUS model names, plus other names the men have worked as. so here's the start:
Ryder Knight – AKA Bo Richards-
Merek Flint – AKA – Leo Hooks
Joe Paducah – AKA – Pat Webb
Ray Medina – AKA – Julio Campas
Ron (Zale) – AKA – Lee Brubaker, Ron Barker
– AKA –
– AKA –
Mickey Squires – well, as Mickey Squires
Mark Wolff
Gregg Stromm – AKA – Shawn
Val Martin
Dan Pace – AKA – Rocky Genero
J.D. Slater
Robert La Tourneaux
Bobby Vega – AKA – Chris Stone
Steve Landess – AKA – Kristofer Weston
Teddy Dillon – AKA – Justin Banks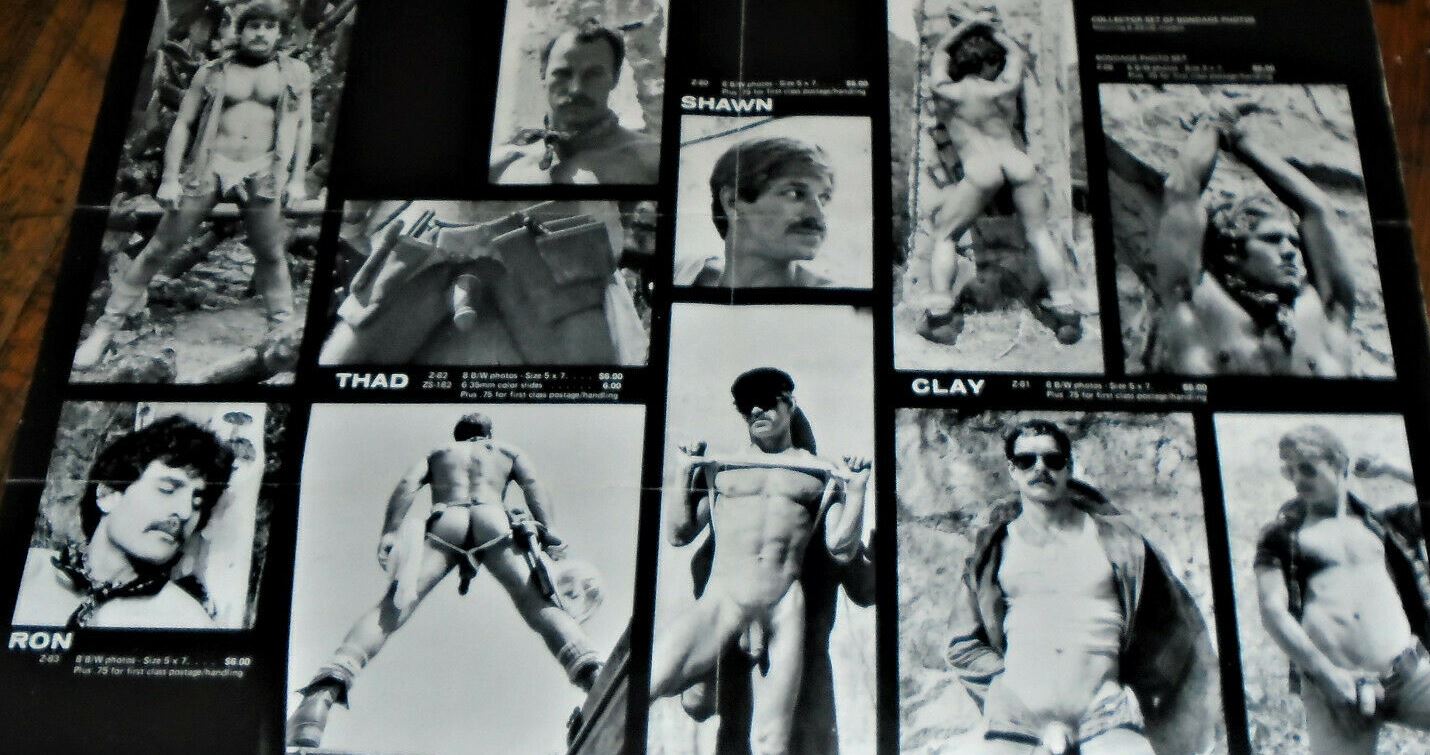 I already see some I've missed, but publish, click….