someone asked for more Big Bill Eld (AKA Bill Young)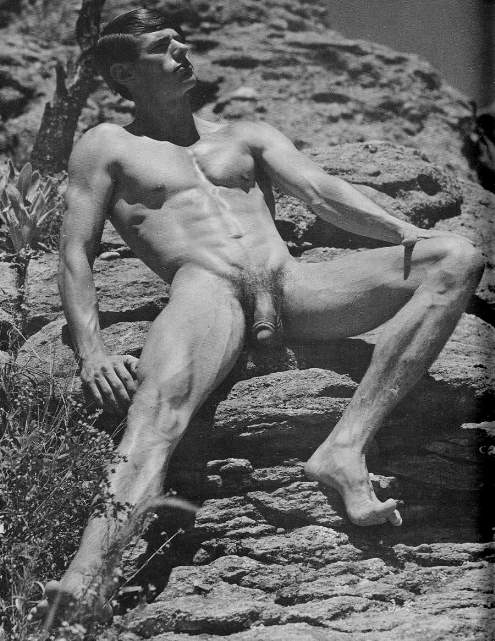 Bill Young, who you know from such Hand In Hand Films as: Adam & Yves (1974), Le Musee aka Strictly Forbidden (1974), The Destroying Angel (1976), Sex Magic (1977), and A Night at the Adonis (1978). I've always wondered if his appearance in A Night at the Adonis was simply rehashed from an early film, as appearance is one of the films within the films – he's on the big screen while others are having sex in the theater, but I just can't recall. More vivid in my mind was his appearance in Peter de Rome's The Destroying Angel – was he kind of a wooden actor, or just plain creepy in that film?
For Colt he did Posing Strap with Dick Trask, and Hand Spray; some others get credited to Falcon: Hand for a Star (1974), and Tradesman – but I suspect Falcon just bought them after they were produced and threw them on some videos a couple years later, or got in on the distribution end only – just a hunch. A beautifully shot scene I remember from Toby Ross's Reflections of Youth (1974), apparently was a short called Straight A's; I remember him in gym shorts and thought he was a gym teacher; but the link describes it more of a student taking a rest from studying.
I know there's a bunch more – his film career seemed to have spanned 1971 (Waterbed – a 3-way with Jim Cassidy and "Connie") to 1978's A Night at the Adonis – all the stuff dated later seems to be earlier films that got released late on videotape…
What's your favorite Big Bill Eld film?