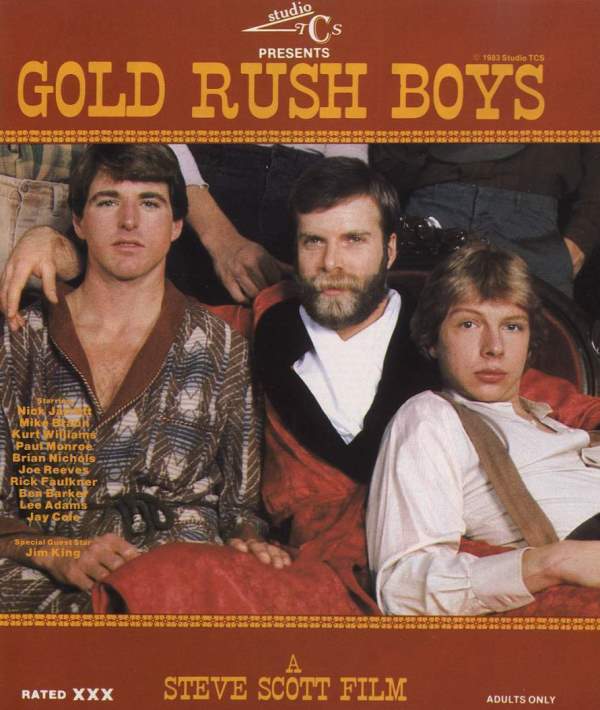 Director: Steve Scott (1983)
the full running time is 72 minutes running time – but many VHS and DVD versions seem to have only 60 minutes!
Starring: Kurt Williams, Mike Braun, Ben Barker, Nick Jarrett, Joe Reeves, Rick Faulkner, Lee Adams, Jay Cole, Brian Nichols, Paul Monroe, J W King
This scene with Joe Reeves (best known for his scene in HUGE 1 and Boys of Company F.) is a highlight – handsome, lightly hairy body, very affectionate and sensual for a whore house! Joe chooses the new guy, Kurt Williams. Slow body licking, oral, and then Joe tops, all the while kissing and holding Kurt. Many version of the VHS and later DVD have this scene chopped up – but not here!
you may remember there was some discussion in the comments section for the other Kurt Williams about this film and this scene.